The BEST Affordable Asian Skincare & Makeup for Students
After an all-too-short summer, it's finally time to go back to school. Going back to classes can bring up so many emotions that you would have otherwise forgot about during vacation. It can be stressful adjusting to a new setting and returning to a tough academic schedule. That's why we created this list, so you have one less thing to worry about on top of coursework. This guide will help you find affordable skincare and makeup items that will give you the confidence you need to face the upcoming months while also balancing your responsibilities as a student.
All products are linked through their titles
Everyone knows that a solid statement lipstick can help boost your confidence, and that's where the Romand Blur Fudge Tint comes in. Coming in a large range of soft and vibrant shades, these long lasting lip tints are the perfect day-to-day accessory for everyday use. These may contain oil to moisturize the lips, but the formulation is made to last - even underneath face masks! Buildable and layerable, this matte lip tint will give you a plumping gradient effect that will pull together your makeup look with ease.
Not a fan of matte lipsticks? Check out the Romand Dewyful Water Tint instead!
Blush is an easy way to add some life back into pale, wash-out looking skin. The Canmake Powder Cheek is a moisturizing powder-type blush - with eight different moisturizing ingredients - that has a smooth and silky texture, and will help give you a youthful looking glow. This long-lasting blush comes with a soft, fluffy brush, and is the perfect size to bring with you wherever you go!
If you stayed up all night to finish writing that paper which was due in the morning, the IM'UNNY Cover Tip Concealer will hide those undereye circles without a problem! This concealer is not only high coverage, but it's lightweight and easy to blend. This long-lasting formula can help cover everything, from those dark circles to freckles and blemishes, making it the perfect companion for sleepless nights or a breakout.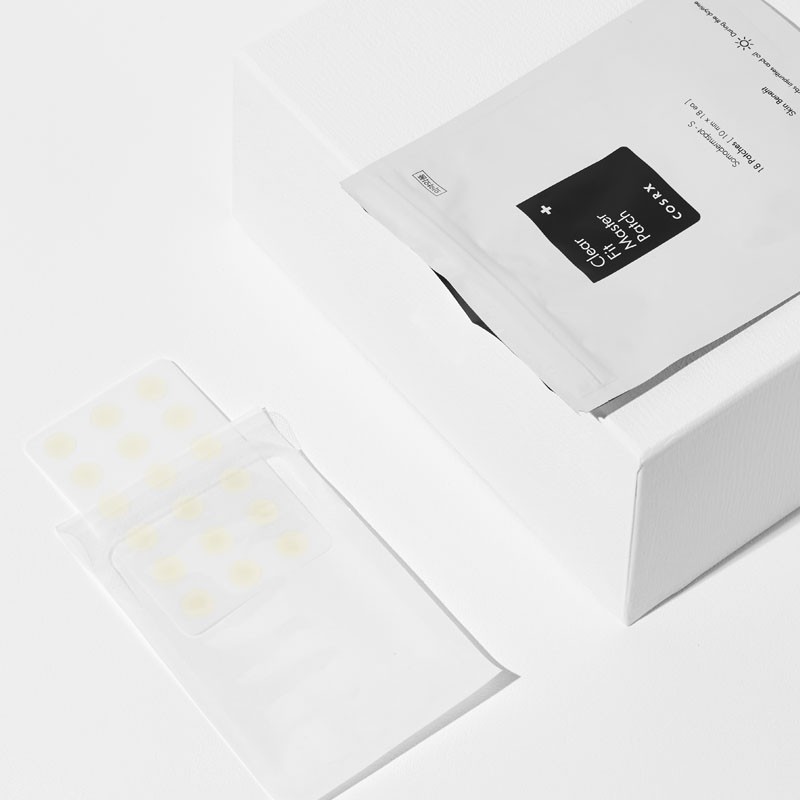 Don't let blemishes stop you from going out; just stick on the COSRX Clear Fit Master Patch before heading on your way! These hydrocolloid patches are ultra thin and adhere to the skin naturally. Thanks to the clear material, they're barely noticeable, even if you don't apply makeup on top! These patches help protect your acne from external stressors, and create a moist environment to help the blemish heal without worry. 
Whether you're having your friends over for the night, or whether you just need a little pick-me-up as you're cramming for tests, the Tony Moly I'm Real Mask Sheet is an easy way to nourish and hydrate your skin! Filled with natural ingredients and tons of essence in each pack, the I'm Real collection has various types of masks to help target different areas of concern. Free of parabens, talc, and colour additives, these masks can be used for all skin types!
(P.S. For an extra cooling effect, put these in your fridge for 5-10 minutes! This can help when you have a puffy face in the morning.)
The Naturie Hatomugi Skin Conditioner one of the best selling toners in Japan, and its popularity is for a good reason! The toner is made the Coix Seed Extract, which the Japanese believe to improve your skin condition through moisturizing, smoothing, and reducing the appearance of pores and fine lines. This skin conditioner helps to enhance the effectiveness of of your skin care by helping to balance the pH of your skin and to prep for serums and lotions. It's also free of fragrance, oil, alcohol, and colour, all while being hypoallergenic!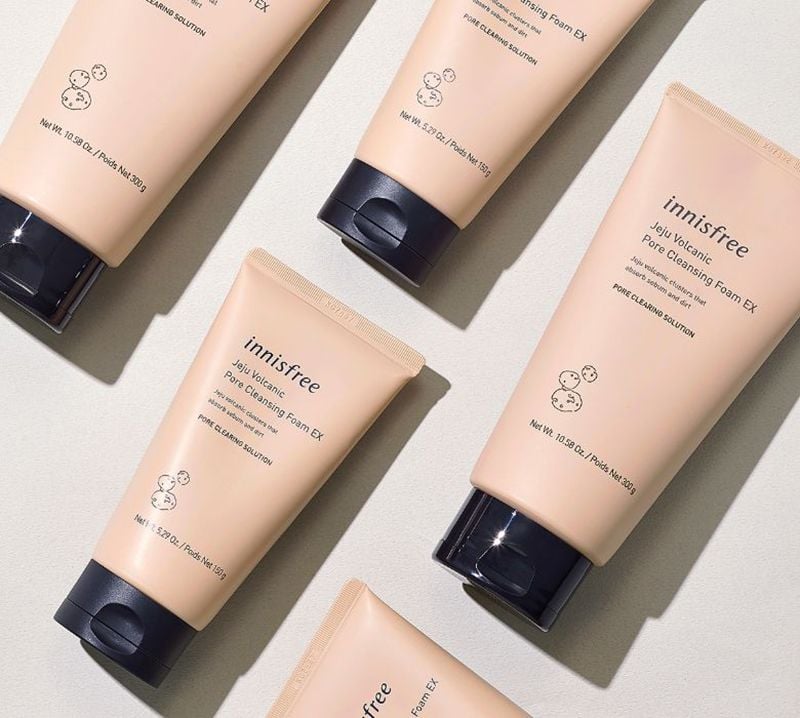 If you suffer from oily skin, this foam cleanser will be your new holy grail. The Innisfree Jeju Volcanic Pore Cleansing Foam helps to deeply remove impurities from your skin, minimize the appearance of pores, and gently exfoliate away dead skin cells to reveal new, healthy skin underneath! Made with Jeju Volcanic Clusters, these particles are smaller than your pores, making sure to get rid of excess sebum for a clearer and less shiny complexion. 
The RNW 2 Step Clear Nose Pack is the perfect solution for clogged pores on your nose! The pack helps to gently melt away and remove skin impurities without stripping away the skin on your nose. It comes with two steps: the first one focuses on eliminating blackheads and reduces the appearance of prominent pores, and the second focuses on moisturizing and rebalancing the skin! Made with EWG Grade ingredients, this is suitable for all skin types that are concerned with clogged pores.
Staying up all night to study gives you tired and fatigued skin. The It's Skin Power 10 Formula VE Effector will give you the instant boost you need! This serum is filled with Vitamin E derivatives to help improve your complexion by smoothing it out and delivering moisture to increase radiance. Thanks to the Coconut Fruit Extract, it also provides ample nourishment to help give you the glowing skin you deserve!
Looking for something else? The It's Skin Power 10 collection has various serums to target different areas of concern!